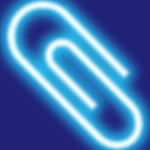 Joomla! 3 default editor lacks a fondamental feature that allows a user to attach a file to the article's body without previously knowing the http URL.
This is a simple operation that most of my customers absolutely needed, so I wrote a simple plugin to ease the creation of hyperlinks to files stored under standard upload directory of Joomla!.
The plugin is available for download for a small fee that will be used to further develop the plugin and provide fast bug fixes and qualified assistance.

9 €, and if you are not satisfied you have 10 days to ask for a full refund. Here you can get an idea about how it works.