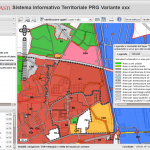 We develop WEB GIS systems using Open-Source software. More than 10 years of GIS and web development experience: routing, cadastrial, online editing and GEO RDBMS
Competence and professionality in GIS services
We have many years of working experience with GIS systems and we actively participate with code and ideas to many open source projects we widely use (e.g. p.mapper, QGIS Web Client) or just develop our own solutions for our customers.
Among the projects publicly available that we have recently realized we could cite:
Beside those, we have several project aimed to public administration territory and environment management:
ERSAF Regione Lombardia
Università degli Studi di Milano – Facoltà di Agraria
Parco Nord Milano
Solutions
Coherently with our mission, we work with the most advanced open source technologies, particularly, we use and contribute software from the following bleeding edge projects:
Our web mapping solutions permit the publication of digital cartography data through a web browser application that allows users to query and interact with the map in a way similar to common desktop GIS applications.
Usually the following common tools are available: several query modes, attribute search, export functions, layer visualization controls and many more.
Other web mapping components
After many years spent developing custom Joomla templates and components, we developed a new web mapping component: GeoContent.
Discover all GeoContent's features visiting GeoContent's project page
Assistance and services
We provide several levels of assistance and services:
project feasibility study
cost forecasts and analysis
project management
software planning and development
installations
customization
troubleshooting
education
software translations (EN->IT)